Many businesses and marketers are focused on increasing traffic to their website, but neglect the conversion rate once they get there. This is a huge mistake! In this blog post, we will discuss 6 strategies for getting more website traffic that can help you increase your conversion rates and generate more revenue for your business.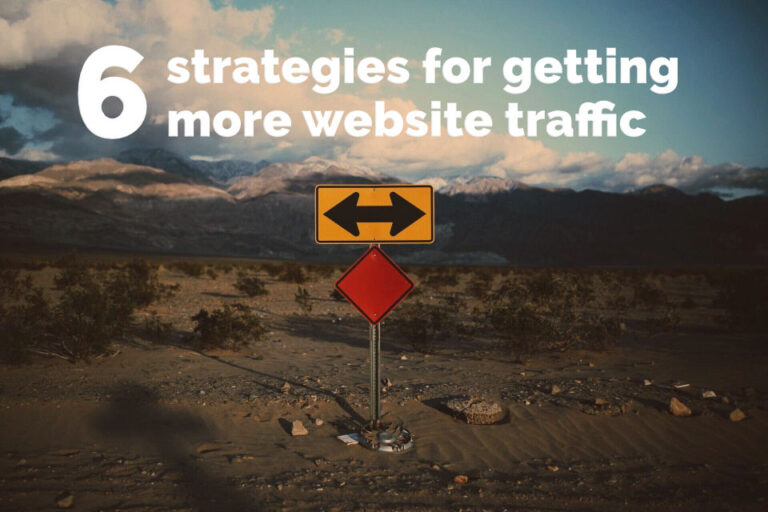 Strategy One: Link Building 

Every website needs good links from other websites in order to rank well in search engine results pages (SERPs). The more quality backlinks your site has, the higher it will appear on SERPs and the better chances you have of getting targeted traffic through organic search.
Strategy Two: Social Media 

Social media marketing can be huge! It's a great way to spread the word about your business and interact with potential customers. It doesn't take too much time or money, so it deserves real consideration for any marketing strategy you're developing.
Strategy Three: Video Marketing 

We live in an age of visual content consumption – video is king! Videos are engaging and they can evoke emotion and connect with a viewer in a way that static content just can't.
Strategy Four: Blogging 

A blog is an excellent place to offer value to your audience and position yourself as the go-to expert on topics related to your business domain. It's also another opportunity for you to share news about new products, company milestones, or your company's story.
Strategy Five: Email
Email is still one of the most effective ways to reach your target audience. Not only can you precisely target your audience and drive traffic to your website, email marketing can be used for both sales and lead generation purposes, as well as customer retention.
Strategy 6: Optimize Your Website for Search Engines
Google is the most popular search engine, and it's also the dominant force in online advertising, so you'll want to make sure your site has a strong SEO foundation. The first step of any good content marketing strategy should make sure that your website ranks as well as possible.
Thanks for reading! Be sure to check back again for more great tips to grow your business online.