First things first, what is reputation management? It's a process that helps you manage the way your business or brand is perceived by others. But it's not just about managing perceptions; it also includes monitoring online conversations and listening to feedback in order to help make improvements for the future. Reputation management can seem like a daunting task, but this handy guide will provide you with all of the information necessary to get started!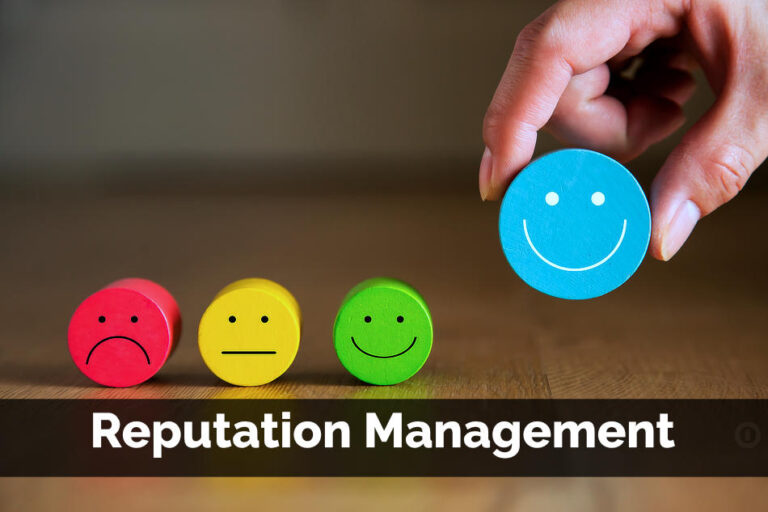 It's not always easy to see everything about your business reputation on the internet. What you do see might be pretty bleak- so it's important to take steps in order to prevent reputation threats and repair any damage that has been done.
A reputation is made up of your brand, products, services, employees–all wrapped into one. Changing and managing your online reputation can seem impossible at first, because almost everything about your business seems like its scattered all over the place.
Here are six steps to getting started with reputation management.
Do a reputation management audit
An online reputation management audit is the first step in order to get your business back on track with its reputation, and identifying any areas of weakness will be key towards success. A good starting point for this would include checking out what people are saying about you or your brand online through social media.
Dig For everything
Be sure to thoroughly search for everything you know about your company, and to be very specific. Make sure you are aware of the reputation that your employees have on social media channels as well! If your employees have reputation issues online, it may adversely affect a prospects decision to do business with your company.
Take a lesson from the pros
Do a customer survey to determine what your customers think about your company and solicit feedback through social media on a regular basis.
Include all aspects of digital media
To be successful, it is important to make sure that your reputation management plan includes all aspects of social success: offline, online, in-person.
Get granular with your approach
A good reputation management plan should include various tactics for different situations; you may need to take different approaches depending on the situation at hand and how good or bad your online reputation may be. It's okay to get granular with your approach.
You don't know what you have until it's gone!
The reputation of a business can be easily destroyed or damaged by negative online reviews. For example, 87% of customers will reverse their purchase decision after viewing information about your brand on the internet that is not favorable. The reason? Search engines are becoming more and more popular as they replace word-of-mouth referrals. When people want to find information about your company and its products and services, they will search online. This means your organization's reputation needs constant monitoring if you want to stay competitive in today's market place.
Has this reputation management guide helped? We encourage your feedback!